• Il 17 luglio uscirà il nuovo attesissimo album di Alan Jackson intitolato ( e già questo è tutto un programma) Angels and Alcohol. Ecco i titoli delle canzoni:1) "You Can Always Come Home" (Alan Jackson) 2) "You Never Know" (Alan Jackson) 3) "Angels and Alcohol" (Alan Jackson) 4) "Gone Before You Met Me" (Michael White, Michael Heeney) 5) "The One You're Waiting On" (Adam Wright, Shannon Wright) 6) "Jim and Jack and Hank" (Alan Jackson) 7) "I Leave A Light On" (Alan Jackson) 8) "Flaws" (Alan Jackson) 9) "When God Paints" (Troy Jones, Greg Becker) e 10) "Mexico, Tequila and Me" (Alan Jackson). Angels and Alcohol è il 15th album in studio del singer della Georgia e segue The Bluegrass Album uscito nel 2013 che conteneva covers di bluegrass.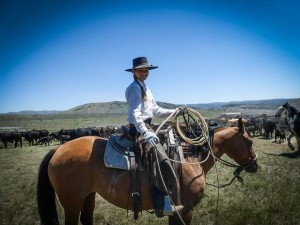 • Esce in questi giorni il nuovo singolo di Cody Summer intitolato Singing Over Me. Cody Summer ha una incredibile vita da raccontare. Allevatrice di bestiame (fra cui l'alpaca), cuoca , sportiva professionista ma soprattutto grande appassionata di canto, divide le sue giornate tra la prateria e gli spartiti . La passione per la musica l'ha portata ad esibirsi in California, Wyoming, Utah, Oregon, Nevada, Montana, Tennessee, e Arizona dove ha ottenuto grandi successi grazie ad una voce stupenda. Un mondo fatto di cavalli, selle e speroni ma anche di chitarre e melodie plasmate da una grande sensibilità artistica e dal meraviglioso scenario naturale del west Americano. "Music was always a part of who I was since an early age, and it was always bubbling beneath the surface no matter I was doing in life." ci racconta Cody che attraverso la sua musica ( una musica che ti lascia davvero un senso di tranquillità interiore) vuole cantare le bellezze del Creato che dalle sue parti ( vive al confine tra Utah e Nevada) sono davvero notevoli "Since God created music, it should be the most beautiful, intense, and incredible music out there" continua Cody. "My passion is to bring the grandeur and creative expanse of who He is into worship. It should be a reflection of the depth and character of what God can offer to every individual. I want to focus people on God and who He is, and I want my music to be a reflection of the nature of God, and the awesome power of his creation." Per info/copies www.codysummer.com

• The Voice and The Guitar è il titolo del cd di Flavio Delladio, singer/songwriter che viene dalla provincia di Bolzano. Musicista molto apprezzato a livello Europeo e negli Stati Uniti dove ha suonato in alcuni dei più famosi locali Americani come il Bluebird Cafè di Nashville, il Gibson Guitar Cafè e il tempio della country music Texana Broken Spoke Saloon. The Voice and The Guitar è il suo nuovo album dove vi sono covers e brani originali. Oltre a Flavio in The Voice and The Guitar suonano anche Alberto Perini (bass), Frank Davola ( drums, percussions),Francesco Mattuzzi (piano and keyboards) e Thomas Vinatzer (steel guitar). Un dischetto davvero molto bello che dimostra che la buona country musica non conosce confini geografici.

• Dopo qualche anno di silenzio torna Dean Brody con Gypsy Road. Cantante Canadese cresciuto vicino a Jaffray in British Columbia, Brody aveva esordito nel 2009 con un album self-titled per la Broken Bow Records. Da questo album fu tratto il singolo Brothers che si piazzò nelle zone alte delle classifiche sia Americane che Canadesi. Ora il nostro Canadian ritorna con questo cd che si articola attraverso 13 tracce di moderna country music. Fra queste segnaliamo Bring Down The House, Like I Know This Town e As Country As She Gets.